Will Kawhi Leonard Leave The Toronto Raptors…
There's a Possibility That Kawhi Leonard Might Not Be With The Toronto Raptors Next Season. This Is the Same Kawhi Leonard That Was Just Named Finals MVP Of the 2019 NBA Finals Just a Week Or So Ago. Leonard Is Now A Free Agent And Has a The Option To Go Play Somewhere Else, However He Still Has a $21.3 Million Player Option That He Can Still Use For The 2019-20 Season. If He Does Not Use That Option Leonard Will Become a Free Agent. Leonard Has Already Said He Wants To Play In Los Angeles, But Not With The Los Angeles Lakers, But With The Los Angeles Clippers.
Some People Are Saying That Kawhi Leonard Is Crazy For Wanting To Play For The Clippers. I Disagree With Those People And Here's Why. Right Now The Lakers Are Trying To Rebuild A Team With Anthony Davis And LeBron James. The Lakers Are Also Trying To Clear Enough Space In The Salary Cap So They Can Pay Anthony Davis. And If I Were The Lakers, I Would Use Some Of the Money In That Salary Cap To Fill Out The Rooster With Some Decent Players And Forget Getting Kawhi Leonard. So Yes, In My Opinion The LA Clippers Are The Way To Go For Kawhi Leonard If He Decides To Leave Toronto. But Don't Forget Leonard Could Still Stay In Toronto And Use The $21.3 Million Option For Next Season.
If Leonard Goes To LA Clippers, What Options Do The Raptors Have…
They Could Go and Get Al Horford Because He Want's Out Of Boston…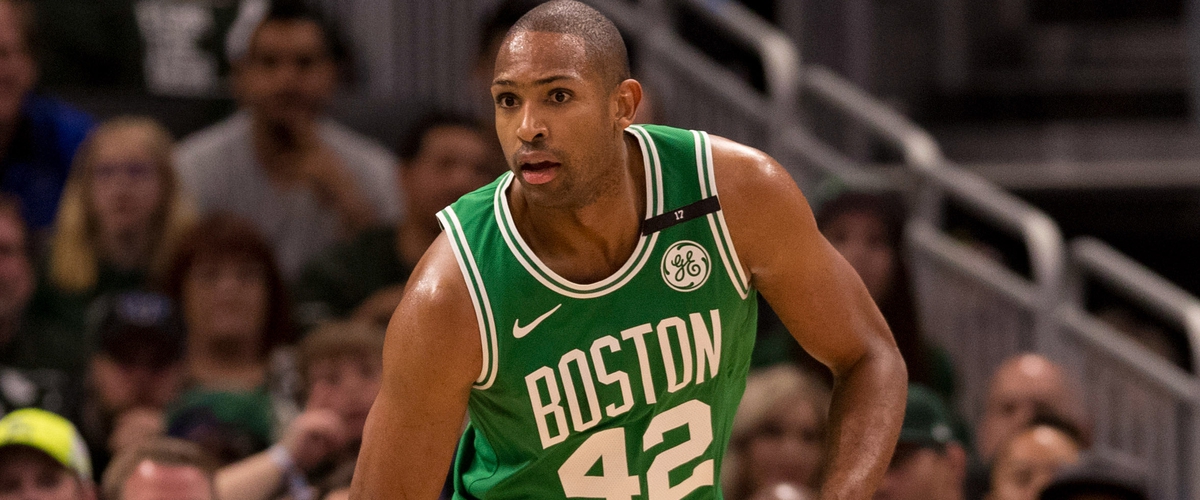 That's The Latest News I Got From The Boston Celtics, Al Horford Is Not Happy In Boston. So Could The Toronto Raptors Go And Get Horford to Sign, That's a Good Possibility. Because Horford Has Said He's Had Enough Of The Drama In Boston Between Jason Tatum And Himself. The Celtics Suffered Another Early Round Exit From The Playoffs, Now Before You Say Horford Would Be a Bad Choice For The Raptors I Want You To Under Stand Something. Al Horford Is 33 Years Old And Still Has A lot Of Years Left In Him. So Horford In Toronto Would Be a Good Fit For Him In My Opinion Because Horford Is a Great Player And Great Competitor. And He Could Be The Player That Could Possibly Get Revenge On His Old Squad.
Now Here's My Take…
The Thought Of Kawhi Leonard Possibly Leaving Toronto Has Everybody North Of The Border Sick Right Now. After The Championship Parade The Raptors Had, In Which Four Persons Were Shot And Now All Three Shooters Are In Custody, It Has a Not So Good Feeling In Toronto. I Know That Leonard Came Over In a Trade From The San Antonio Spurs, However Kawhi Leonard Is The Reason Why The Raptors Got To The Promise Land In The First Place. Yes He Had a Fantastic Supporting Cast, But It Was Kawhi Who Got Named MVP Of The Finals. But Could He Do What LeBron James Did About 10 Years Ago And Turn His Back On a Team That Believed In Him, I Sure Hope And Pray He Does Not Do That At All.
And As Far As Al Horford Goes, He's Leaving Boston And He Will Take His Talents Someplace Else. I Have a Thought, And I Don't Know How Everybody's Going To Feel About It. But If Leonard Leaves, You Know About the $21.3 Million Option That Leonard Has, If He Does Not Use That I Would Give That Option to Al Horford As a Starting Offer to Come Play For The Raptors Because They Will Need a Leader And Horford Can Do That And He Needs a Change Of Venue Very Badly and Horford Wants Out Of Boston, And He Said It Himself. Could We See Kawhi Leonard With The LA Clippers And Could We See Al Horford With The Toronto Raptors,
Stay Tuned Everybody, It's Going To Get Crazy…