The NFL offseason is already underway as we saw longtime Ravens quarterback Joe Flacco traded to the Denver Broncos yesterday for a mid round draft pick. While it was anticipated that Flacco would find himself being traded after losing his starting job to Lamar Jackson, it was quite shocking to see the Broncos being the team to trade for him. After all, the team already had a starting caliber (depending on who you ask) QB on the roster in Case Keenum, and was in a good position to draft one of the top 3 available signal callers in the 2019 class. By trading for Flacco, Denver has shaken up this offseason already, and that leads us to wonder about other blockbusters that could potentially happen. With that being said, let us present our five blockbuster trade ideas for the 2019 NFL offseason.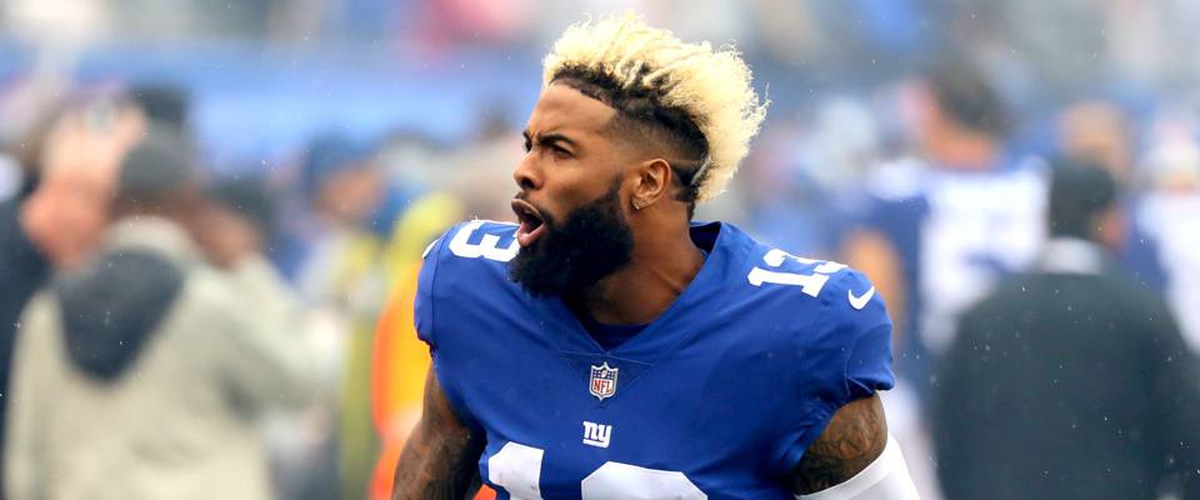 Mr Beckham Jr goes to Cleveland
Odell Beckham Jr is one of the most recognizable, spectacular, and polarizing players in the National Football League. His name has been in trade rumors for the last couple of seasons, and despite signing a massive extension with the Giants, the Odell trade rumors have returned. So let's say these rumors have some validity to them.
The Cleveland Browns are back, with a young star at QB (Baker Mayfield, maybe you've heard of him), a tremendously talented defense, and some dynamic playmakers on offense (Nick Chubb, Jarvis Landry, and now Kareem Hunt, just to name a few) they plan on contending sooner rather than later. What better way to build a contender, than to add a superstar of OBJ's caliber? Beckham and current Browns receiver Jarvis Landry played together at LSU (geaux Tigers) and are still close friends, leading us to believe that Odell landing in Cleveland, might make more sense than it initially appears.
Cleveland has the capital necessary to pay Beckham the remainder of his contract, and to pay the Giants for Beckham's services. Of all the potential OBJ trades, this one makes the most sense.
Trade:
Cleveland Receives: WR Odell Beckham Jr and a 2019 4th round draft pick
New York Receives: 2019 first round pick and 2020 2nd round pick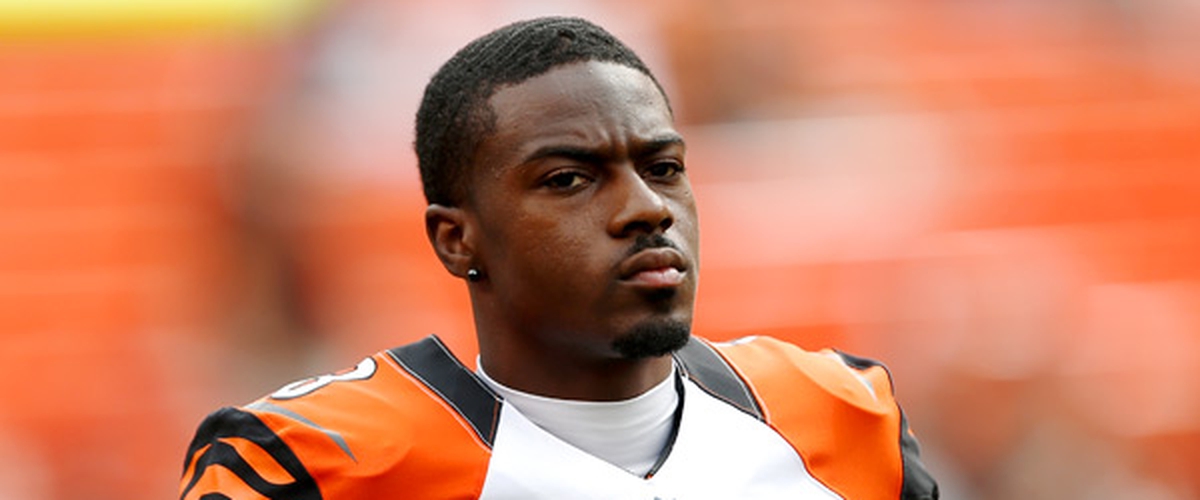 A.J Green becomes a Patriot
The Cincinnati Bengals are entering year four of what has been a very discouraging rut following their last AFC North title in 2015. As good as A.J Green is, trading him now could be the best move for the team, as they have two solid young receivers in Tyler Boyd and John Ross, and Green's value is just going to go down (look to Demaryius Thomas as an example). Likewise, with pick 11 in this year's draft, the team could be in a position to add one of the draft's top receivers, if they decide to move Green.
The Patriots will be in the market for a player like Green, an all-pro talent who keeps to himself, and lacks that "diva" trait that we associate with Beckham and Antonio Brown. By adding Green, New England can maximize the last few seasons of Brady's career, and keep his window for competing for a championship wide open.
The picks used to trade for Green likely would have been used by Bill Belichick to move down for more fourth round picks anyway, so here he gets an elite player as well as another fourth round pick.
Trade:
New England receives: WR A.J Green and 2019 4th round pick
Cincinnati receives: Two 2019 2nd round picks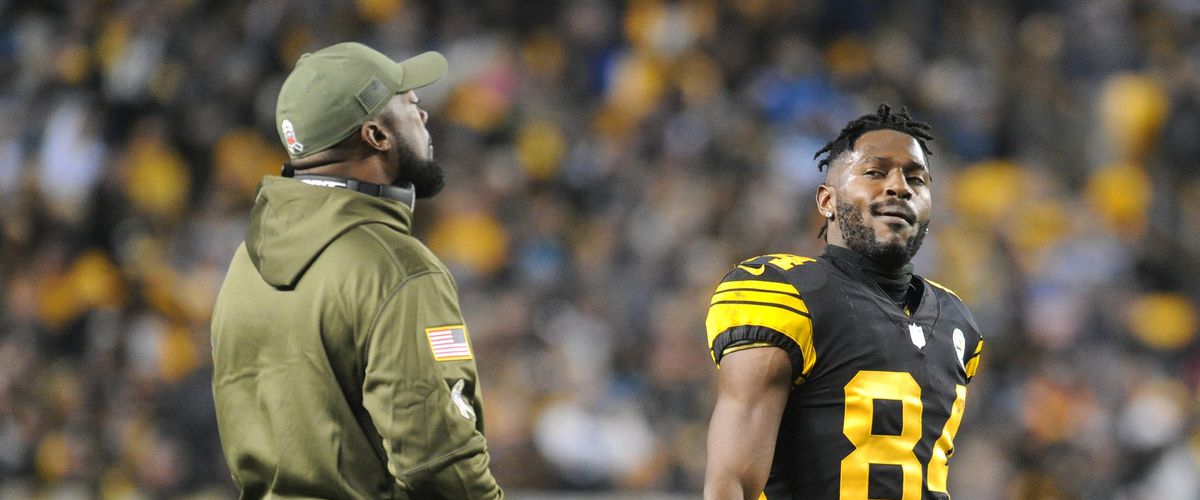 AB goes to AZ
Antonio Brown is on the way out, and Pittsburgh is going to trade him as far away as possible. Arizona needs receiving talent for Josh Rosen, and Brown is as good as it gets. Suddenly, a receiving core of Brown, Christian Kirk, and Larry Fitzgerald becomes one of the better groups in the NFC. These two trade partners just make too much sense, as Arizona will only play Pittsburgh once every four years in the regular season (or in a Super Bowl rematch), making them far less threatening of a destination for Brown than one of the many AFC teams in line to be his suitor. With the first pick in the second round of this year's draft, the Cardinals can virtually give the Steelers a first round pick in exchange for Brown, a pick that the Steelers could potentially put towards a receiver to replace him (D.K Metcalf anyone?).
Trade:
Arizona receives: WR Antonio Brown
Pittsburgh receives: 2019 2nd round pick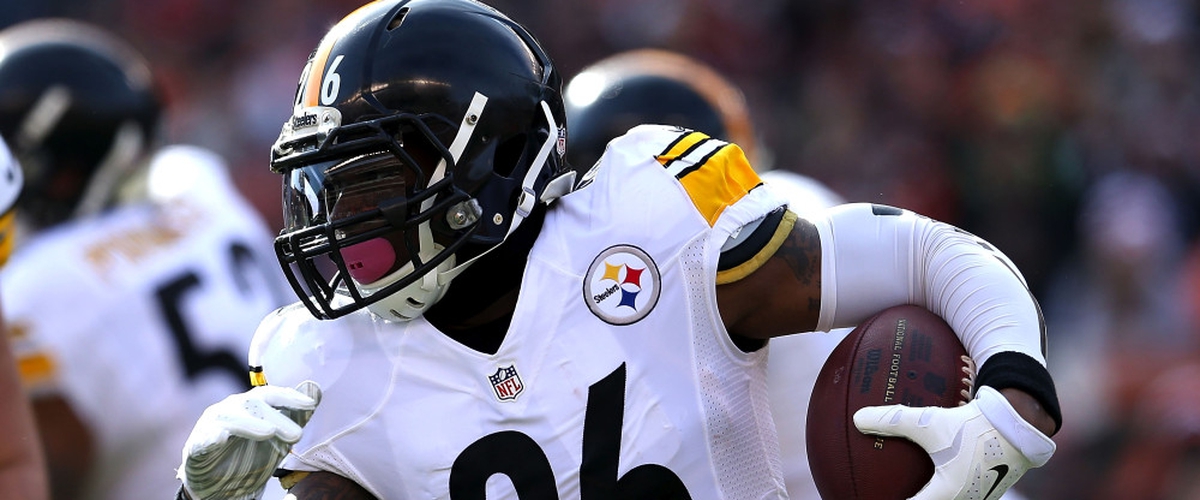 Le'Veon Bell gets tagged, but still takes his talents to South Beach
Another superstar that seems to be on his way out in Pittsburgh, there is a rumor that the team will franchise tag him once again in the hopes of trading him. Enter the Dolphins, who have expressed interest in Bell. Considering his residency in Miami during the fall, the Dolphins seem like an ideal landing spot for him. After all, the team is lacking clarity at the position with the inconsistency of Kenyan Drake, and could use a name like Bell's in order to sell some tickets.
Knowing Bell is not going to play for them, Pittsburgh will be lucky to get anything in exchange for him, and Miami will outbid other potential Bell suitors here by giving Pittsburgh a higher 3rd round pick than the Colts or Eagles can offer.
Trade:
Miami receives: RB Le'Veon Bell
Pittsburgh receives: 2019 3rd round pick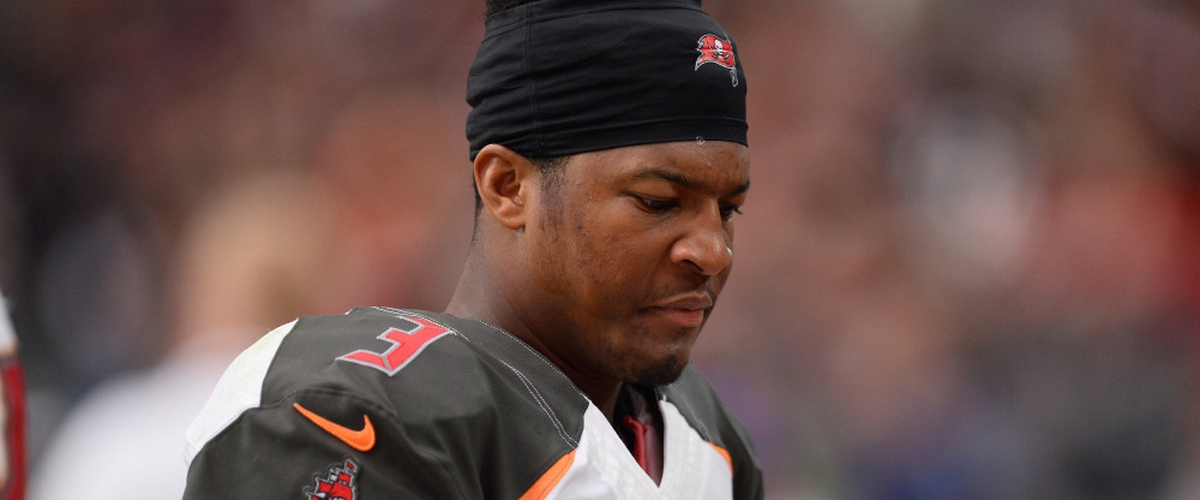 Tampa Bay gets their new franchise QB, Jameis gets a fresh start
This one we decided to really get wild with. Jameis Winston is a polarizing player. With his off the field issues as well as his penchant for turning the ball over on the field, Winston is a player that will really be playing for his future in 2019. The number one pick from 2015 has not completely lived up to his billing, and Buccaneer fans are still waiting on him to make the leap (hi angel) from gunslinger to franchise QB.
Meanwhile, out in Oakland, nobody knows what Jon Gruden has in store for Derek Carr. Will he keep Carr and build an offense around him? Does he want his own quarterback to build around? Carr has shown in the past that he is capable of being a pro bowl quarterback, and he might be a better fit in Tampa with Bruce Arians than Winston. We saw Arians rejuvenate Carson Palmer's career following his brief stint as a Raider, maybe he can follow suit with Carr.
There is something about Winston that screams Raiders, and seeing him play out in Oakland under Gruden sounds like a beautiful disaster. Perhaps with his back up against the wall, Winston will find himself, and become Gruden's franchise QB thanks to the change of scenery. While this is all speculation, it could be a very beneficial move for both teams.
With this trade the Raiders get back a 2020 second round pick, which will help to replace the pick traded to the Bears in the Khalil Mack trade. This will also benefit Tampa Bay, as they can keep their picks for this season to gear up for a potential playoff run.
Trade:
Oakland receives: QB Jameis Winston and a 2020 second round pick
Tampa Bay receives: QB Derek Carr and a 2019 third round pick